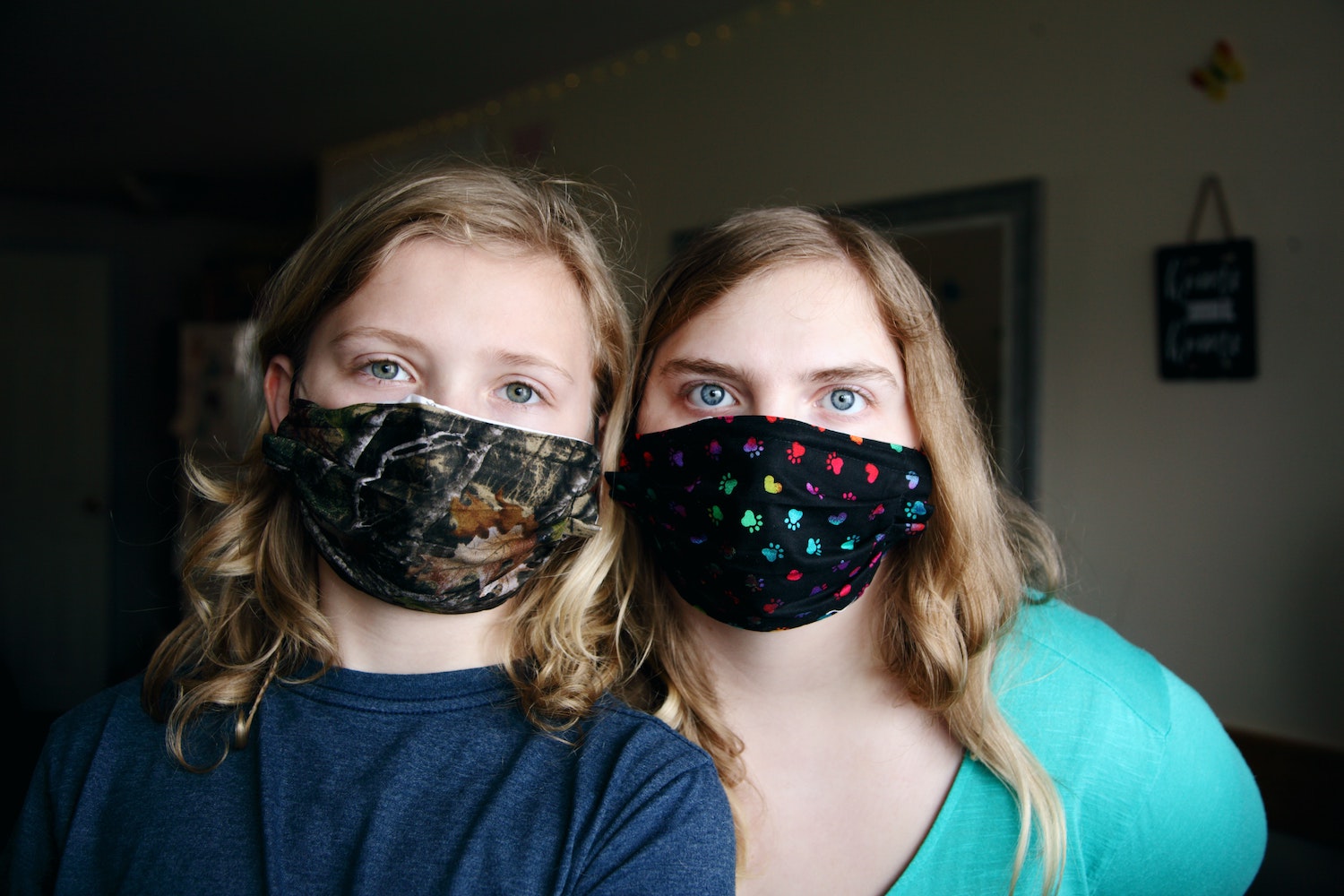 How to Make a Face Mask at Home - A DIY Guide
This page was last updated at September 23, 2023.
In the wake of rising COVID-19 cases, health organizations across the world have recommended the use of an antiviral face mask for one and all.
Wearing a mask is one of the most essential things we can do to prevent the spread of the COVID-19 coronavirus. The face mask you choose to wear could save you from catching the virus and also from transferring it to others around you. Most countries have declared it mandatory for citizens to wear masks in public places.
As a civilian, it seems like a wise choice to make a face mask at home and leave the medical-grade ones for healthcare workers. Since healthcare workers are constantly exposed to infected COVID-19 patients, they need much more effective masks than the general public.
Medical regulatory bodies suggest the usage of N95 masks for health professionals and contacts of COVID patients only. As for the common people, a homemade mask or civilian-grade earloop surgical mask will suffice as long as other safety measures are being practiced alongside.
How to Make a Face Mask at Home
There is more than one way to make your face masks at home. You can choose to create a sewn or non-sewn face mask, as per your convenience. Before you pick any cloth for making your mask, do check its fabric efficiency. The mask material should be breathable and able to filter out small particles.
In order to evaluate it, you need to hold it in bright light and see how much light it allows. If the fabric permits enough light and you can easily view the fibers making up the fabric, it will require more than one fold.
Here are some of the best ways to make a DIY face mask at home:
The DIY T-shirt Mask
There are two methods to create a mask from an old t-shirt. In the case of a thin or medium-thickness fabric, it is wiser to follow the first method.
Method 1
First, make sure you have the following things:
Scissors
Measuring tape or ruler
Hair ties or elastic bands
Now, follow the given steps:
Step 1 - Cut
Make a cut from the bottom of the t-shirt up to 8 inches or 20 cm above. You will get a rectangular piece of cloth.
Step 2 - Fold
Next, fold the cloth from top and bottom to the middle. Repeat this folding procedure once more, if the fabric is really thin.
Step 3 - Strap
Now, put one hair tie or elastic band on each side of folded fabric. Fold the left and right ends so that they meet in the middle. Tuck them well.
Note that in the above procedure, you are using one side of the t-shirt. So, you can easily make 2-4 masks from one T-shirt, depending upon its length.
This is one plain way to make a face mask. You can secure the mask by looping the bands around your ears. Additionally, you may go for some quite affordable and disposable face masks.
DIY T-Shirt Mask - Method 2
Another way to devise your mask is without the use of bands or hair ties. This method is preferred when using thicker fabrics.
For this DIY method you will just need:
Scissors
Measuring tape or ruler
Follow the given steps to make your DIY face mask:
Step 1
Cut the t-shirt from the bottom up to 8 inches or 20 cm above.
Step 2
Now, mark 6-7 inches or 15 cm from the left or right side of the rectangular piece, leaving about 0.5 inches at sides of the bottom and top.
Step 3
Make the cut according to the markings. You will get the strings to tie behind your neck and head.
In both these procedures, the width of the t-shirt is assumed to be around 10 inches or 25 cm.
The Bandana Mask
Since a bandana is just a square piece of cloth, you can also use a scarf or pillowcase instead. For creating a mask from bandana, you require elastic bands or hair ties, and scissors. Then, follow the given steps:
Step 1
Fold your bandana so that the top side meets the bottom edge.
Step 2
Next, fold the top and bottom sides to the middle.
Step 3
Now, put hair ties or elastic bands around each end (left and right), making sure the ties are at a distance of 6 inches or 15 cm.
Step 4
Finally, fold the left and right sides from the point of ties. Tuck both ends once they meet or overlap in the middle.
In case the fabric isn't sufficiently thick, you can place a coffee filter in the middle before folding it. This mask is worn with the help of ties over each ear. I
If you aren't really satisfied with the effectiveness of these face masks, you can take the easy route and order yourself some KN95 masks. These are considered to be "respirators" and are tested to filter with 95% efficiency, which is the same testing that is performed on N95 face masks that are commonly worn by health professionals.
The Sewn Mask
If you want more comfort and customization, you may opt for a sewn face mask. To make a sewn mask, you will require the following items:
2x - 10x6 inches or 25x15 cm pieces of cloth
2 elastic bands, hair ties, or strings
Scissors
Needle and thread or a sewing machine
You may utilize a sewing machine or do it by hand. Follow the given steps to make a well-refined face mask
Step 1
Put two pieces of 10x6 inches rectangular cloth on top of each other.
Step 2
Fold the top of cloth pieces together by 1/4th inch on one side and sew it all across. Repeat the same procedure from the bottom of cloth piece on the same side.
Step 3
Now, you will see a pocket created between the cloth pieces. You may put a coffee filter or any such filter in this pocket for better protection.
Step 4
Next, fold the left and right (shorter) sides by half an inch to the same side. Sew them across, with stitches a little away from edges. This is to make space for elastic bands.
Finally, slip the elastic bands through the hems created on either side, tie the knots and slightly pull them.
If sewing seems like a difficult job to you, but you really want a personalized face mask, check out these custom-made reusable masks.