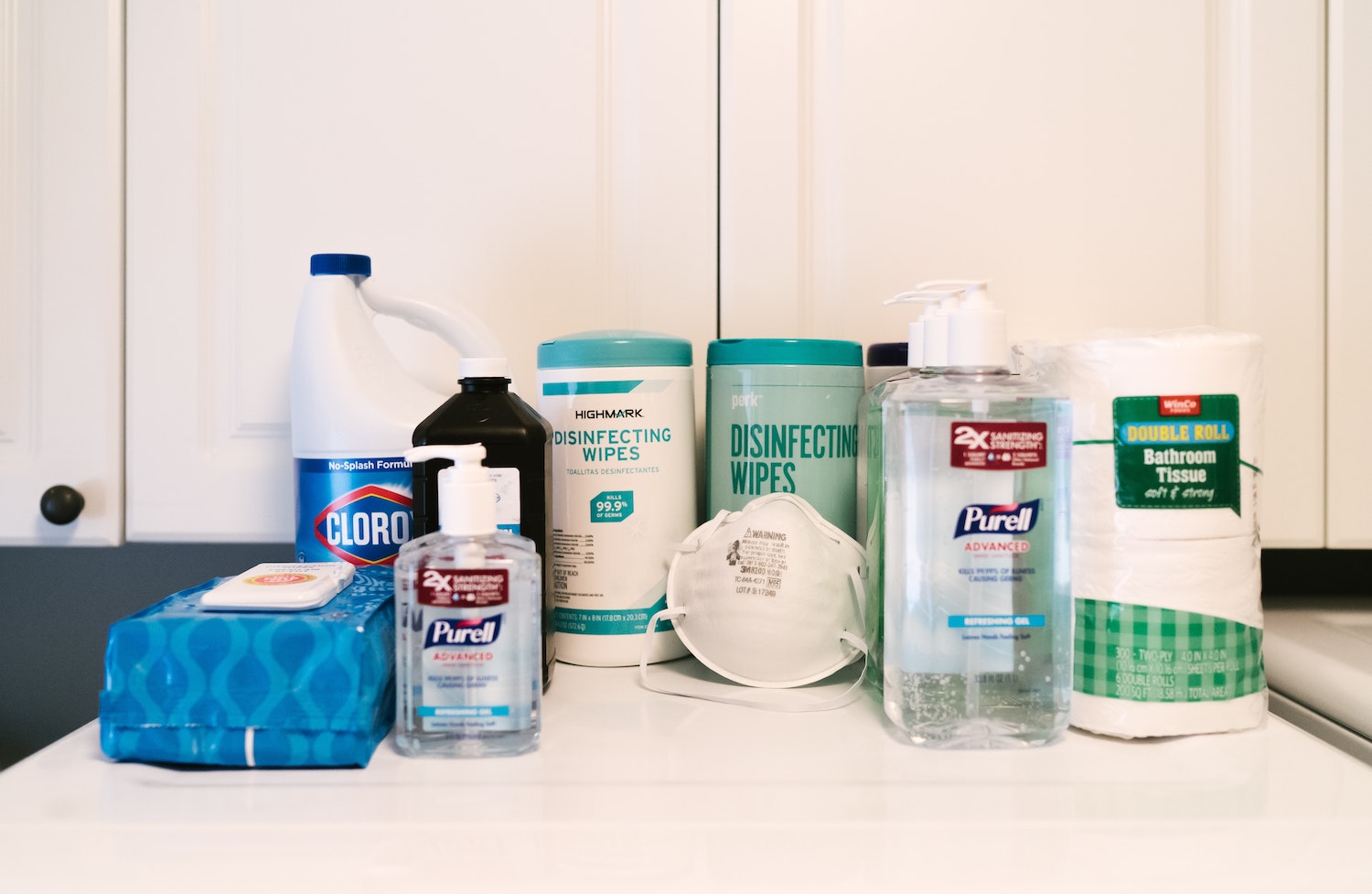 Hand Sanitizer: Which is the better alternative? Liquid Or Gel?
This page was last updated at September 23, 2023.
At no point in history has hand sanitizer enjoyed such limelight as in the year 2020. With the unfortunate rise of the unexpected novel coronavirus, hand sanitizer has rapidly become a much-coveted commodity that consumers in affected countries have hoarded. It's no surprise then that hand sanitizer is in short supply in markets across the world.
Hand sanitizer, which was once considered a luxury, has now become a necessity. They have become an integral part of our lives and it can be expected that they'll continue to intrude into our lives are a staple to our own safety.
Clean hands prevent germs from entering the body and help to maintain general hygiene. With the rise of COVID-10, clean, germ-free hands can mean the difference between feeling great and being on the verge of death.
Washing your hands regularly is the most effective way to protect yourself from contracting infections and viruses, one being COVID-19.
However, it's not always possible to wash your hands with soap and water. Time like traveling or being in public places without public restrooms available are legitimate circumstances where the convenience of using hand sanitizer shines.
When soap and water are unavailable, hand sanitizer is the next best option to minimize exposure to germs and viruses. A small bottle of hand sanitizer can be your personal weapon against coronavirus.
What is Hand Sanitizer?
Hand sanitizer is a chemical formulation meant to kill the germs and bacteria on our hands without the use of soap and water. While most hand sanitizer is alcohol-based, alcohol-free hand sanitizer exists too.
Alcohol-based hand sanitizer has been found to be more effective against a wide variety of bacteria, viruses, and fungi. Hand sanitizer containing 60% to 95% of alcohol has been found to be the most effective against germs. Alcohol has the ability too quickly break down the outer covering of bacteria and viruses, killing them in a matter of seconds.
Various types of hand sanitizer are available in the market. These types include liquid, gel, and foam. Liquid hand sanitizer vs gel hand sanitizer is commonly debated, but each has its own use cases.
Let's look at both types of hand sanitizer and try to understand the pros and cons of each under various circumstances.
Liquid Hand Sanitizer
Liquid hand sanitizer is of a watery consistency.
Liquid hand sanitizer is more powerful than a gel hand sanitizer as it has a higher concentration of alcohol. This alcohol concentration makes them very effective, but at times, they can be a bit harsh on the skin. Manufacturers usually add moisturizers to hand sanitizers to reduce alcohol's drying effect on the skin.
The high alcohol content means that they are suitable for use by people like health workers who are at higher risk and have more exposure to pathogens.
Not only can liquid hand sanitizer clear the hands of unwanted bacteria and viruses, but it can also be used to disinfect surfaces. Items such as coins to and grocery bags can be disinfected well with liquid sanitizer. Cotton dipped in liquid hand sanitizer can be used as an effective disinfectant for surfaces such as tabletops, door handles, etc.
Liquid hand sanitizer quickly dissolved thanks to its consistency. This type of sanitizer gives a squeaky clean feeling within seconds of application.
Due to its watery consistency, any accidental spillage can be easily managed, making it suitable for use in public places. It's transparent and not that messy, mainly because it dries up quickly (quicker than water).
Liquid hand sanitizer can be purchased in bulk and transferred to small sterilized containers for ease of use. Liquid hand sanitizer is slightly more economical than gel hand sanitizer as it has a cleaner ingredient profile.
Availability:
Since clean hands have become a necessity, hand sanitizer has turned into an important part of our daily lives. As the coronavirus pandemic sweeps the globe, an acute shortage of hand sanitizer has been recognized. Store shelves have emptied and websites have sold out or gone into backorder.
However, suppliers like Healthcare Unlocked are catching up. We provide healthcare items like these in quantity and at wholesale prices. Purchase hand sanitizer in bulk and you'll avoid the chance of running out. Besides, almost everything needs to be sanitized these days.
Our 1-gallon liquid hand sanitizer jugs are quickly available at affordable prices direct from our warehouse in Las Vegas. This hand sanitizer contains 80% alcohol, which makes it highly effective against germs. This hand sanitizer is manufactured using the WHO formula, making it highly reliable.
This hand sanitizer provides great value for money with the assurance that this product destroys 99.9% germs. This liquid hand sanitizer contains ingredients that make it non-toxic and prevents skin irritation. It's suitable for use in homes, public places, and businesses. Banks, hospitals, and stores can all use this type of hand sanitizer.
For larger needs, The manufacturer has also stated his ability for bulk manufacturing of this hand sanitizer, which is great news for users requiring hand sanitizer in large quantities.
Gel Hand Sanitizer
Gel hand sanitizer has thicker consistency as compared to liquid hand sanitizer. Gel hand sanitizers take a little longer to get absorbed into the skin but have the added benefit of providing a silky smooth post-application feeling. Due to the need for extra ingredients and mixing, gel hand sanitizer is slightly higher priced when compared to liquid hand sanitizer.
Gel hand sanitizer is more suitable for use in homes. The thick consistency means any spillage can be messy. Gel hand sanitizer is also better stored in a hand pump bottle, which is also surprisingly difficult to come by at this time. 
The largest benefit of gel hand sanitizer is that they are more gentle on the hands and are suitable for repeated use.
Availability
Healthcare Unlocked stocks gel hand sanitizer at wholesale prices. The gel hand sanitizer has an opaque fresh look and is traditionally unscented.
The gel hand sanitizer is composed of 70%+ alcohol making it highly effective in killing germs. This hand sanitizer contains ingredients that promise to be gentle on the skin and leaves the hands with a silky smooth feel after use.
The gel texture ensures smooth spreading on the surface of hands and minimal wastage due to spills.
Healthcareunlocked.com offers the general public the option to order hand sanitizer quantities in wholesale.
Our gel hand sanitizer for sale is non-toxic and is made of materials that are soothing to the skin and do not cause any irritation or dryness even after repeated use.
Since hand sanitizer is going to stay with us for some time, placing a bulk order on healthcareunlocked.com can take care of long term worries regarding the availability of hand sanitizer.